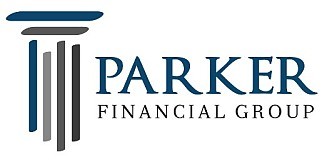 We Help Maximize Your Financial Wealth
& Achieve Your Financial Dreams
Larry Parker, President and Founder of Parker Financial Group has been in the Financial Services Industry since 1996. He is a graduate of San Diego State University where he earned a Bachelor of Science degree in Business Administration with emphasis on Financial Planning.
Larry established Parker Financial Group LLC to serve clients in Comprehensive Financial Planning, Wealth Management, Retirement Planning, Insurance, Business and Estate Planning.
His practice serves the needs of a diverse clientele across the country, including Business Owners, Corporate Executives, Professionals, Retirees, and High Net Worth Individuals.
Larry empowers his clients with knowledge and ideas on ways to help maximize their financial wealth. His unique process imparts clarity and understanding which encourages clients to take ownership in the financial planning process.
Larry's dedication to quality and exceptional service is unmatched. Constant research of innovative financial products and investments assures clients they are receiving incomparable advice.
The success of his long-term client relationships is attributed to continuous, open communication and trust. His company's resources, integrity and commitment are designed to help provide families with safety, security, and ultimately peace of mind. Most of his business comes from referrals of satisfied clients, which is the hallmark of a truly successful financial advisor.
Please use this Web site as a resource, and we encourage you to contact us for additional information or to schedule a meeting.
---
Parker Financial Group, LLC
10590 Independence Pointe Pkwy, Ste 100
Matthews, NC 28105
Map and Directions
Phone: 704-234-7626
Fax: 704-869-2271
Account Access
View Your Personal Accounts