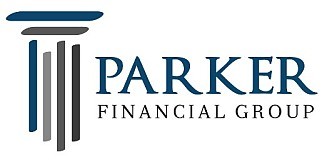 Parker Financial Group focuses on 5 key areas:
Comprehensive Financial Planning: We provide our clients with a customized Financial Plan that coordinates their investments, tax minimization, insurance and estate planning strategies.
Retirement Planning: Creating a plan that ensures client's life-long commitment to hard work and savings results in the lifestyle they've always dreamed of. We offer hands-on assistance as our clients transition into retirement and provide a customized income distribution strategy.
Wealth Management: We design a comprehensive investment strategy tailored to each client to help them grow their assets and protect their wealth. Our investment philosophy and principles are based on academic, time-tested wealth strategies and diversified portfolios.
Risk Management: Protecting clients and their families from emotional and financial devastation of life's unexpected events with Life Insurance, Disability Income Insurance, Health and Long-Term Care Insurance.
Estate and Legacy Planning: Based upon each client's individual circumstances, values and objectives, we help create an estate plan to ensure clients pass their assets to whom they want and how they want, while minimizing estate taxes and probate costs.
Parker Financial Group specializes in the following areas:
Qualified/Pension Plan Funding
Non-Qualified Deferred Compensation
Employer/Owner Executive Benefits
Voluntary Payroll Deduction Programs
Executive Bonus/Carve-out Arrangements for 'Key' people
Buy/Sell Funding Agreements
Business Continuation & Exit Strategies
Parker Financial Group, LLC
10590 Independence Pointe Pkwy, Ste 100
Matthews, NC 28105
Map and Directions
Phone: 704-234-7626
Fax: 704-869-2271
Account Access
View Your Personal Accounts